SingStar Vol. 2 Press kit
Description
Tracklist:
Aerosmith: Dude Looks Like A Lady
Blur: Country House
Bobby Brown: My Perogative
Eminem: Without Me
George Michael: Freedom 90
Gorillaz: Dare
Gossip: Standing in the Way of Control
Hot Chocolate: You Sexy Thing
Kaiser Chiefs: Ruby
Kool and the Gang: Celebration
The Lovin' Spoonful: Summer In The City
Maximo Park: Our Velocity
Morrissey: Suedehead
Nirvana: Lithium
Panic! At The Disco: But It's Better If You Do
Paul McCartney & the Frog Chorus: We All Stand Together
Pulp: Common People
Radiohead: Street Spirit (Fade Out)
Shakespears Sister: Stay
Spandau Ballet: TRUE
Suede: Metal Mickey
The Cure: Pictures of You
The Killers: When You Were Young
The Libertines: Can't Stand Me Now
The Offspring: Pretty Fly (For A White Guy)
The Police: Don't Stand So Close To Me
The Proclaimers: I'm Gonna Be (500 Miles)
Tom Jones with Mousse T: Sexbomb
Tone Loc: Funky Cold Medina
Young MC: Bust A Move
---
Images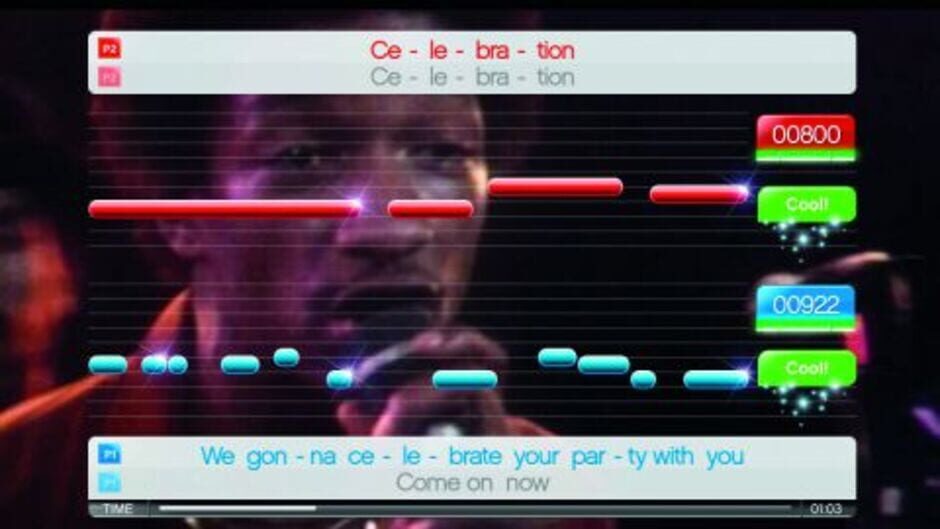 ---
There are far more images available for SingStar Vol. 2, but these are the ones we felt would be most useful to you. If you have specific requests, please do contact the developer!
---
---
Inspired by
presskit()
by Rami Ismail
(
Vlambeer
)