Time until
Snake Pass

release!
Game is already released
Snake Pass
Learn more
Description
Welcome to Snake Pass; a physical action-puzzle game that sees the player slither, curl and climb their way through increasingly challenging worlds filled with evermore intricate obstacles and fiendishly mind-bending objectives!

Snake Pass is the wriggling brain-child of Seb Liese, who originally came to Sumo from Holland to work on the LittleBigPlanet team. His prototype of 'real snake physics' captured the entire studio's imagination and we're really proud of the results so far!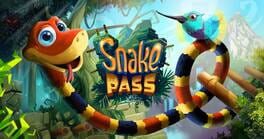 March 28, 2017