Time until
Sonic Advance (2001)

release!
Game is already released
Sonic Advance (2001)
Learn more
Description
Sonic Advance (ソニックアドバンス Sonikku Adobansu?) is a 2001 platform game in the Sonic the Hedgehog series, developed by Dimps and Sonic Team and published in Japan by Sega for the Game Boy Advance. It was later published by THQ in North America and by Infogrames in PAL regions. It was released in Japan on December 20, 2001, in North America on February 3, 2002 and finally in PAL regions on March 8, 2002. There were also releases on three Twin Pack cartridges bundled with Sonic Pinball Party,[1] Sonic Battle[2] and ChuChu Rocket![3] respectively in 2005. It is one of the first Sonic games to be released on a Nintendo platform.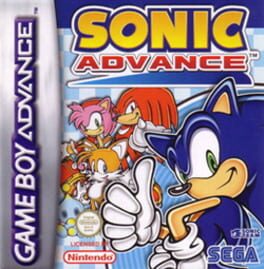 December 20, 2001