Time until
Sonic the Hedgehog

release!
Game is already released
Sonic the Hedgehog
Learn more
Description
Sonic the Hedgehog (ソニック・ザ・ヘッジホッグ Sonikku za Hejjihoggu?) is a 2006 platform video game developed by Sonic Team and published by Sega for the PlayStation 3 and Xbox 360. The game primarily allows the player to use Sonic, Shadow and Silver across several stages. Other secondary characters also become playable across the game. The plot follows Sonic's quest to protect Princess Elise after she is kidnapped by his rival Dr. Eggman and is aided by new and returning allies.

The game shares its name with two earlier Sonic games, a manga, a television series, a comic book series, and their eponymous main character. To disambiguate, the game has been referred to as Sonic 2006.[3] It was produced in commemoration of the 15th anniversary of the Sonic the Hedgehog series. The game faced multiple issues during development, which resulted in rushing the product despite existing bugs. Both versions were heavily criticized for long loading times, poor camera system, gameplay glitches, complicated plot and sloppy character control.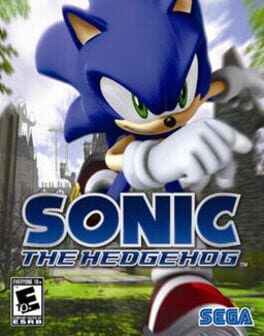 November 14, 2006