Speed Builder Press kit
Description
Speed Builder is out for mobile! Endless running town-builder mobile action - the leaderboards have opened - keep on running keep on building!

Global warming is upon us! We were warned but did not listen... Build to keep your town alive! Make sure your hungry villagers stay well supplied, and gather resources as you flee disaster! Fight the terrain as you build bridges to cross pits, demolition factories to clear the way, and level up your buildings at the science lab! Got past the fire? Great, now dodge the meteors, outrun the tornado, or... are those zombies?!?!?!?!?!

Features:

- action packed gameplay - a town builder and a runner in one!
- town building on the fly! A variety of buildings - upgrade them for a more effective town!
- quirky art style, lots of villagers, disasters and bandits-
- did we mention bandits? Get rid of them or they will steal your precious resources!
- loads of achievements, leaderboards and new villagers to unlock...

This one's a pressure cooker! See who can outrun the most disasters and go for the longest! Keep on running, keep on building!
---
Videos
---
Images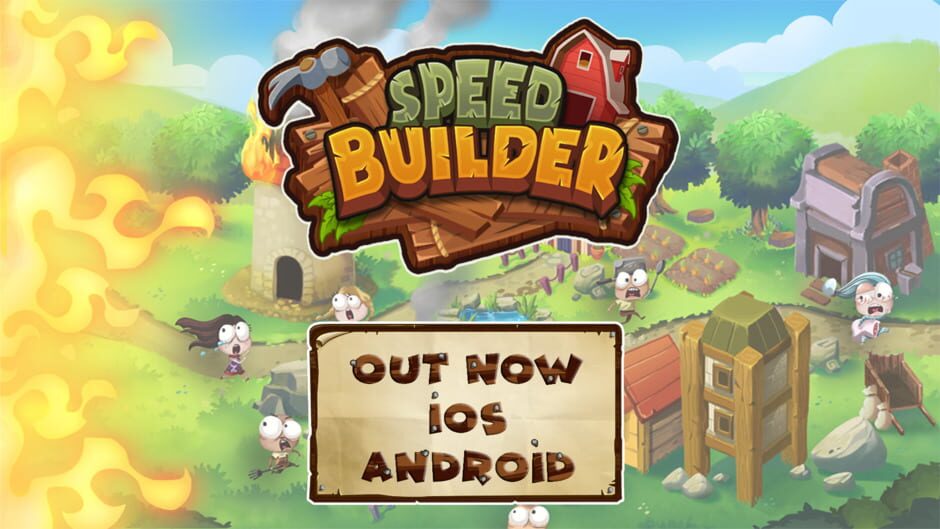 ---
There are far more images available for Speed Builder, but these are the ones we felt would be most useful to you. If you have specific requests, please do contact the developer!
---
---
Inspired by
presskit()
by Rami Ismail
(
Vlambeer
)