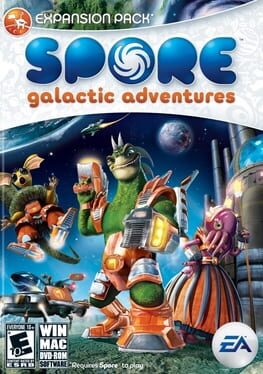 Spore: Galactic Adventures
23rd Jun, 2009
Spore: Galactic Adventures is an Expansion for Spore
Platforms: PC (Microsoft Windows)
Get out of your starship and turn your Spore creatures into legendary Space Captains. For the first time, beam down with your allies to take on action-packed, planetside adventures. Complete quests, collect rewards, and even create and share your own missions.
Hmm... no websites found for this game. Care to add one?
No lists available, why not create one?
Create new list
Need more ratings
Based on 2
critic ratings
---
How would you rate this game?