Stronghold: Crusader Extreme Press kit
Description
Stronghold: Crusader Extreme is an updated version of 2001's Stronghold expansion, Stronghold: Crusader by Firefly Studios. Crusader Extreme is set in the Middle East during the Crusades era.

Stronghold Crusader Extreme has additions of larger armies of 10,000 men, new buildings and missions.[2]

It also contains an updated version of the original Stronghold Crusader, which includes everything except for outposts, the god powers and the Extreme Crusader Trail. However if the official HD patch is installed, outposts can be built on maps on the original Stronghold Crusader part of Stronghold Crusader Extreme.[3]
---
Images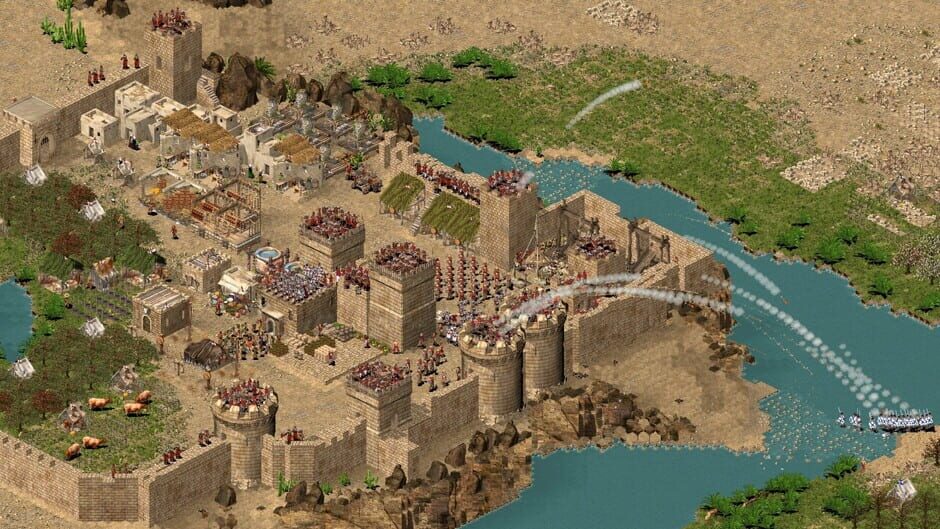 ---
There are far more images available for Stronghold: Crusader Extreme, but these are the ones we felt would be most useful to you. If you have specific requests, please do contact the developer!
---
---
Inspired by
presskit()
by Rami Ismail
(
Vlambeer
)