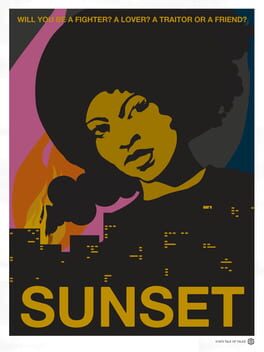 Platforms: Mac, Linux, PC (Microsoft Windows)
It's 1972 and a military coup has rocked Anchuria. You, Angela Burnes, are trapped in the metropolitan capital of San Bavón. Your paradise has turned into a warzone. You take up a job as a housekeeper. Every week, an hour before sunset, you clean the swanky bachelor pad of the wealthy Gabriel Ortega.
No lists available, why not create one?
Create new list
Need more ratings
Based on 4
critic ratings
---
How would you rate this game?