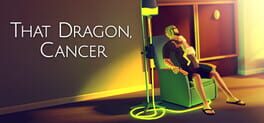 Genre: Adventure
Platforms: Mac, Ouya, PC (Microsoft Windows)
An immersive, narrative videogame that retells Joel Green's 4-year fight against cancer through about two hours of poetic, imaginative gameplay that explores themes of faith, hope and love.
No lists available, why not create one?
Create new list
Based on 7
member ratings
Based on 7
critic ratings
---
How would you rate this game?