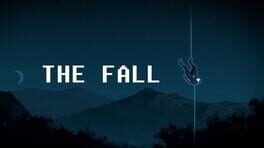 Platforms: Mac, Linux, Wii U, PlayStation 4, Xbox One, PC (Microsoft Windows)
The Fall is a side-scrolling adventure game with platforming and combat elements. Your character is an AI controlling a combat suit whose occupant is unresponsive and presumably dead or seriously injured. You have crash landed on an unknown planet for unknown reasons and must seek medical attention for your 'pilot'. The bulk of the gameplay resolves around completing a series of object-matching puzzles in the style of classic...
Read More
Hmm... no websites found for this game. Care to add one?
No lists available, why not create one?
Create new list
Need more ratings
Based on 1
critic ratings
---
How would you rate this game?