The Lost Dimension Press kit
Description
Climb the enemy-filled tower, find the traitors in your team, and defeat The End to save the world in Lost Dimension!

The world is driven to chaos when a mysterious tower suddenly appears. In the tower resides "The End," a person who threatens to destroy the world. To stop him, SEALED, a special forces unit of psychics, is created.

You are a member of SEALED and the newly minted leader of a group tasked with scaling the tower and stopping The End. Create a team strategy and synergize your 11 team members' abilities to get past the enemies of the tower! In addition to fighting, remember to develop bonds in between battles, as that is key to finding the traitor in your midst. Once you reach the Judgement phase, you'll be forced to eliminate your enemies (or allies!) on each floor until you reach the top. Each playthrough will have different results, so don't get too attached to anyone.

Keep your friends close, but your enemies even closer. What will happen when you reach The End?
---
Images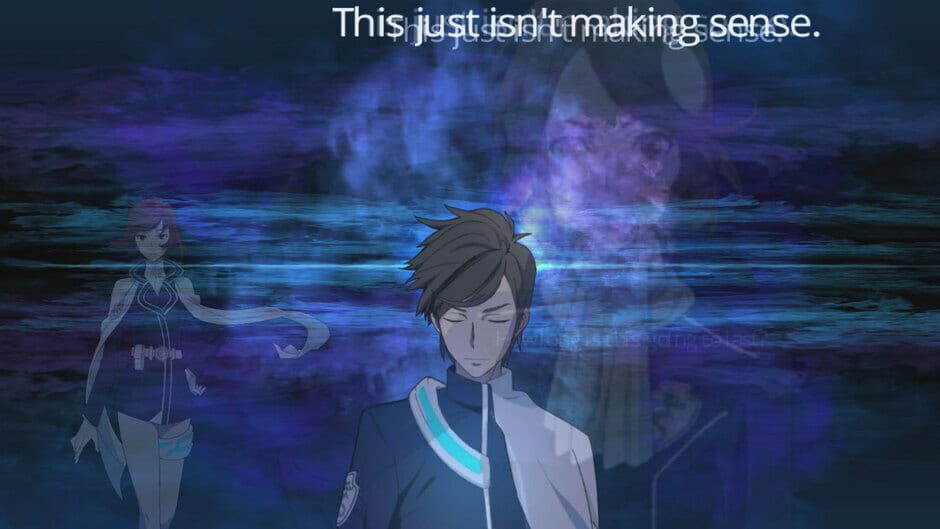 ---
There are far more images available for The Lost Dimension, but these are the ones we felt would be most useful to you. If you have specific requests, please do contact the developer!
---
---
Inspired by
presskit()
by Rami Ismail
(
Vlambeer
)