Time until
The Sims 2: Seasons

release!
Game is already released
The Sims 2: Seasons
Learn more
Description
Seasons is the fifth expansion pack for The Sims 2.
Head outdoors for year-round fun with your Sims! New seasonal activities await your Sims including snowball fights, chasing fireflies, jumping in leaf piles, and more. Strengthen family ties in Winter, let romance bloom in Spring, deepen the bonds of friendship in Summer, or fast-track your career in Fall. Your Sims can now explore new careers and master new talents throughout the year, but beware freezing, sunburn, sneezing, and other unexpected weather effects! Dress your Sims appropriately or face the consequences!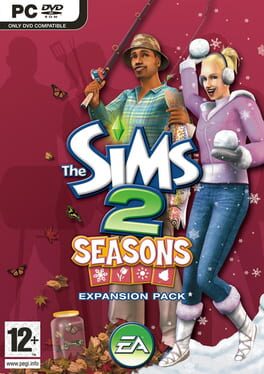 March 01, 2007