Time until
The Sims 3: Ambitions

release!
Game is already released
The Sims 3: Ambitions
Learn more
Description
Ambitions is the second expansion pack for the strategic life simulation computer game The Sims 3.
The Sims 3: Ambitions introduces new career opportunities and control mechanisms into gameplay. Manipulation of Sims' career progressions, actions and interactions during their working are feasible. Additional career pathways introduce a diversity of skill sets available for acquisition. These features, which were absent in The Sims 3, give players greater control of their Sims' career pathways, choices and lives.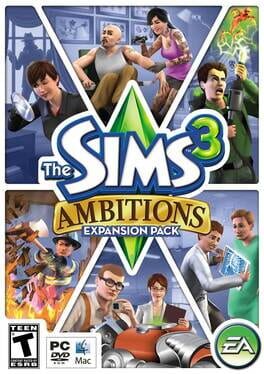 June 01, 2010