Throne of Darkness Press kit
Description
Japanese mythology and fast-paced multiplayer mayhem combine to make Throne of Darkness a must-have title for action oriented role-playing fans. Players will control a team of seven unique samurai against a massive single player experience or in online cooperative and competitive play modes.
Guide your seven unique samurai as they seek to overthrow the evil that has overtaken the kingdom and avenge their slain Daimyo. From the gates of the clan citadel to the spire of the Dark Warlord's castle, you'll face more than 30 varieties of fantastic creatures from Japanese myth, including legions of undead warriors, fearsome demons, and giant dragons - all animated in breathtaking 16-bit color. Ten unique levels and dozens of side quests combine to create a truly original combat experience.
Throne of Darkness introduces an innovative multi-character control interface that allows for the simultaneous command of up to four characters through a series of tactical "plays," or formations. Each play is designed to combine the unique strengths of each samurai - such as the ranged attacks of the archer and the two-sword technique of the berserker - into a distinct tactical advantage. Play calling allows for a high level of control and coordination between the player and computer-controlled samurai never before seen in the genre.

In Throne of Darkness' multiplayer mode, up to 35 simultaneous players vie for the mantle of Dark Warlord in a king-of-the-hill style competition. Through competition and cooperation, four clans of seven samurai challenge the Dark Warlord, his seven lieutenants, and his countless minions, all of which can be controlled by a human player. Once the Dark Warlord is defeated, the conquering team becomes the new warlord.
---
Videos
---
Images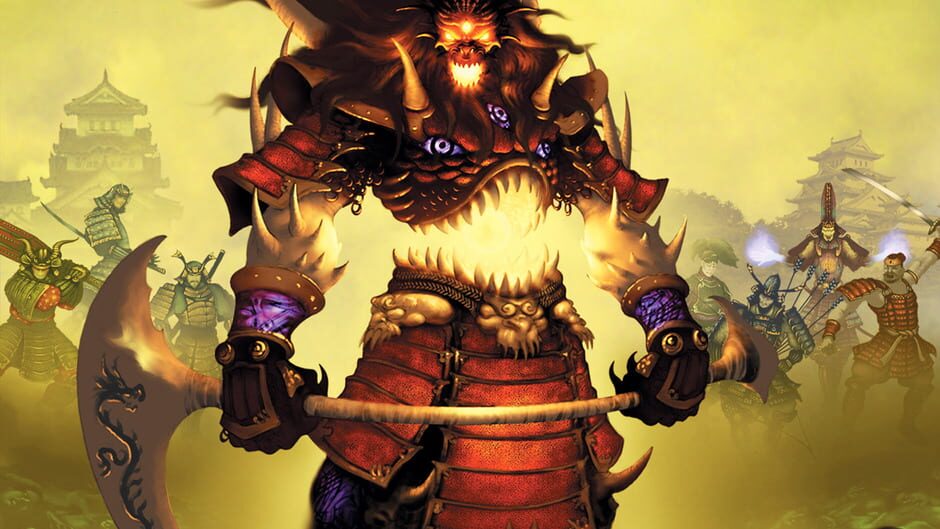 ---
There are far more images available for Throne of Darkness, but these are the ones we felt would be most useful to you. If you have specific requests, please do contact the developer!
---
---
Inspired by
presskit()
by Rami Ismail
(
Vlambeer
)