Time until
Tokyo Xanadu

release!
Game is already released
Tokyo Xanadu
Learn more
Description
Tokyo Xanadu is an upcoming Japanese role-playing video game for the PlayStation Vita. The game plays as an action role-playing video game with many elements from the Persona series of games. It has a party-based battle system with randomly generated dungeons.

An enhanced version, titled Tokyo Xanadu eX+, was developed for PS4 and Windows. It has a new playable character with new scenarios, enemies, bosses, and dungeons. It also includes two new play modes, Time Attack and Boss Rush.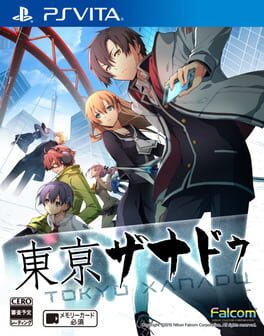 September 30, 2015