Time until
Touch Detective 2 1/2

release!
Game is already released
Touch Detective 2 1/2
Learn more
Description
- The 2nd installment of the original "Touch Adventure"!!
- The controls are simple...investigate suspicious items and people with a single touch!!
- The items and testimonies you collect are the keys to the mystery...apply your deductive skills and intuition to tough(?) cases!
- 5 completely new episodes!!
- Loaded with bonus scenarios, too!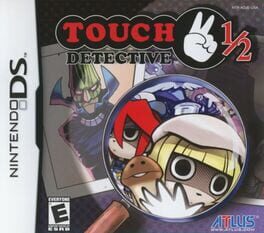 March 26, 2015