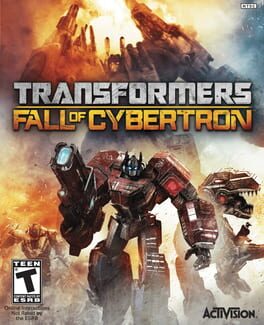 Genre: Shooter
Platforms: PlayStation 3, Xbox 360, PC (Microsoft Windows)
Transformers: Fall of Cybertron transports you to the final days of the planet Cybertron where you will experience the darkest hours of the apocalyptic war between the Autobots and Decepticons.
Hmm... no websites found for this game. Care toadd one?
No lists available, why notcreate one?
Create new list
Based on 9
member ratings
Based on 10
critic ratings
---
How would you rate this game?