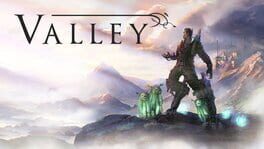 Platforms: PlayStation 4, Xbox One, PC (Microsoft Windows)
Explore the vast and beautiful world of Valley using the power of the L.E.A.F. suit: a fierce exoskeleton that grants exceptional speed and agility along with the phenomenal ability to manipulate the life and death of all living things.
No lists available, why not create one?
Create new list
Need more ratings
Based on 7
critic ratings
---
How would you rate this game?