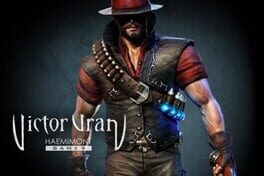 Genre: Indie, Role-playing (RPG), Adventure, Hack and slash/Beat 'em up
Platforms: PC (Microsoft Windows)
Victor Vran is an isometric Action-RPG with a massive selection of weapons, items, outfits, demon powers and destiny cards. Experience intense combat action with dozens of enemies attacking you from all sides and unleash powerful skills to finish them off! Victor Vran lets you decide how to play the game. Forge your own personal version of Victor thanks to a vast array of powerful weapons, game-changing outfits, wicked demon ...
Read More
No lists available, why not create one?
Create new list
Need more ratings
Based on 6
critic ratings
---
How would you rate this game?