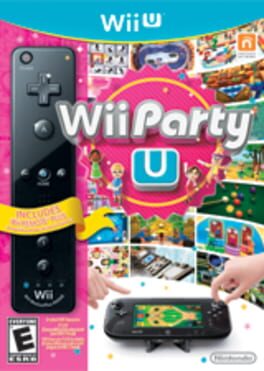 Genre: Arcade
Platforms: Wii U
Game Overview It's time to party with Wii U Enjoy board games and mini-games on the TV, play familiar tabletop games using the Wii U GamePad Controller, or transform your living room into a game show floor. No matter what kind of party you're throwing, Wii Party™ U offers something for everyone. Bundled with a Wii Remote Plus controller and stand at a suggested retail price of $49.99. Features: Everyone at the party compe...
Read More
No lists available, why not create one?
Create new list
Need more ratings
Based on 6
critic ratings
---
How would you rate this game?