Wolfenstein: Enemy Territory Press kit
Description
Wolfenstein: Enemy Territory is a free and open source multiplayer first-person shooter video game set during World War II.[1][2] It was originally planned to be released as a commercial expansion pack to Return to Castle Wolfenstein and later as a standalone game. However, due to problems with the single-player aspect, the multiplayer portion was released on 29 May 2003 as a freeware standalone game.[3] In January 2004, the source code for the game logic (not the game engine) was released to the benefit of its modding community.[4]

The game uses a modified Return to Castle Wolfenstein engine, itself being a heavily modified id Tech 3 engine, which has been open source since 2005. As of the first day of the 2010 QuakeCon, 12 August the entire source code was released under the GNU General Public License v3.[5] Multiple source ports have been started. While the work by the OpenWolf and ET:Xreal teams concentrate on innovating the renderer, the most active community project, ET: Legacy, focuses on fixing issues by backporting improvements from ioquake3 while staying binary compatible with the original game client, server and its mods.[6]
---
Videos
---
Images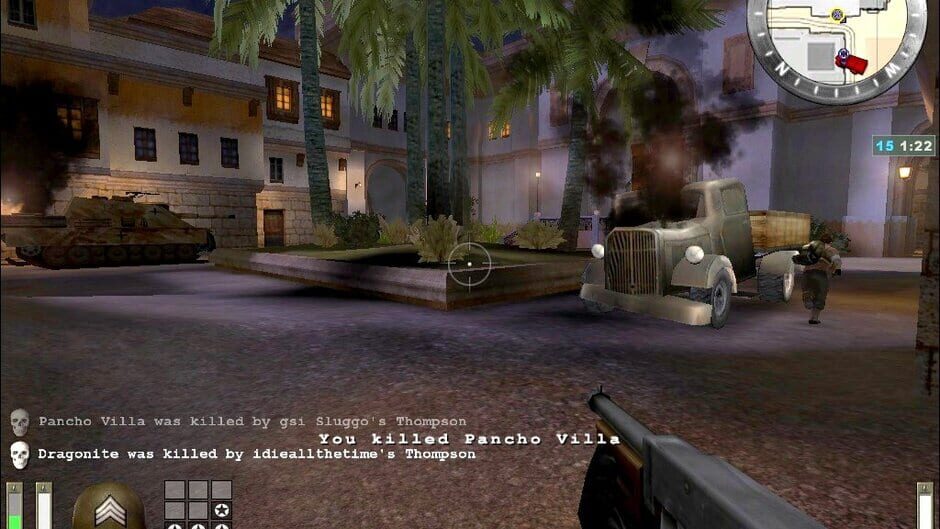 ---
There are far more images available for Wolfenstein: Enemy Territory, but these are the ones we felt would be most useful to you. If you have specific requests, please do contact the developer!
---
---
Inspired by
presskit()
by Rami Ismail
(
Vlambeer
)