Genre: Indie, Simulator, Strategy, Tactical, Turn-based strategy (TBS)
X-Tactics is an episodic Turn Based RPG updated weekly, that is also a location-based game that uses player location and local weather to affect the tactical conditions of missions, which combines turn-based tactical gameplay with an original fighting game inspired combo/command skill system, and mechanics to create a new style of gameplay. In it you control a rag-tag team of secret agents who protect the World and the Truth.
No lists available, why not create one?
Create new list
Need more ratings
Critic Score Unavailable
---
How would you rate this game?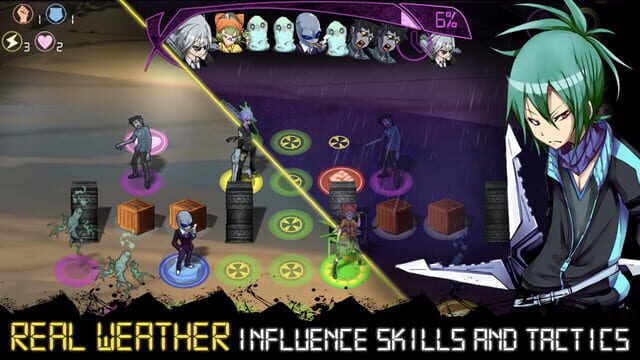 The weather changes dynamically with the real weather around you, affecting visuals, characters and tactics!
Storyline
In a world, similar to our own, but one where top-secret government agencies and secret societies, maintain the peace and world order by manipulating the truth, news and history.
As the player, you are in charge of the X-12, one of the most influential secret organisations in the world, commanding a ragtag cast of secret agents, adventurers, and treasure hunters, dedicated to maintaining world order through suppression and control of the truth.