People

Luisa Guerreiro
---
Luisa Guerreiro is a professional in the game industry.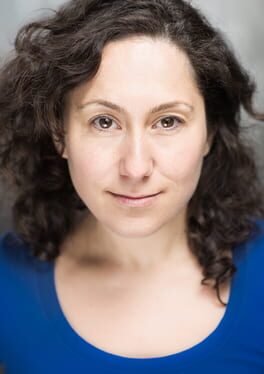 Currently living in
United Kingdom
Notable Roles
Background
Luisa is a physical comedy performer with CIRQUE DU SOLEIL and also an experienced Performance Capture Artiste. She performed the VO/Facial Recognition for the characters Caroline Scott & Jennifer Scott in 'ASSASSIN'S CREED IV: BLACK FLAG' for Ubisoft Montreal, and the role of Jane in a Facial Recognition Demo called 'HEART AND MIND' for Centroid 3D & Speech Graphics at Shepperton Studios. She has trained with THE MOCAP VAULTS and continues to add to her skill base as a highly adept performance capture artiste, working alongside companies such as Centroid 3D, Audiomotion Studios and NFTS.
In addition, Luisa is an advanced stage and screen combatant and intermediate horse rider, currently working as a professional dramatic combatant for Impact, CoMotion and ID - Independent Drama Fight Unit.
Luisa is Co-Producer for OLD LAMP ENTERTAINMENT (www.oldlamp.biz), a boutique entertainment production company working on a number of exciting projects spanning stage and screen
LATEST NEWS
Most recently, Luisa has been working as a Movement Artist / Choreographer for CBBC and filming the role of Anda in Feature Film 'IN THE NAME OF BLOOD' (Rebel Without a Crew Films). She is working as a MOCAP performer on two unannounced PS4 Projects at Audiomotion Studios and Centroid Studios (Shepperton).
Luisa studied Drama and Theatre Studies at Royal Holloway, University of London, and then furthered her training at Central School of Speech and Drama, achieving a distinction in Postgraduate Acting Musical Theatre.
Skillset
English, Portuguese
Australian, British , England - East (East Anglia, Cambridge, Hertfordshire), England - London (Cockney, Estuary, East End) , England - North West (Liverpool, Manchester, Lancashire, Cheshire), England - Received Pronunciation (RP, BBC), England - South East (Oxford, Sussex) , French, German, Irish , Irish Northern (Ulster, Belfast), Mediterranean , North American, Portuguese, Scottish, South African , US General American (GenAm) , US Mid-Atlantic , US South (Deep South, Dixie, Delta) , US South West (Texas) , US West Coast (California, Portland), US Western, and Yiddish
Child, Young Adult, and Middle Aged
---
I have access to a recording studio
Contact me directly for business inquiries
Past Voice-Over Productions
Performance Capture Showreel
Acting Showreel
Voice Acting Roles ( 5 )
Last updated on