People

Tamara Ryan
---
Tamara is a full time voice actress with a passion for video games and animation. Even in the 5th grade, she knew that she wanted to "do voices for cartoons". In college, she found herself co-founding the first anime convention in Kansas called Naka-Kon. And after being a coordinator for a few years, Tamara finally decided to pursue her dream of voice over. Now living in LA, Tamara is doing just that. And more too! While her main interest lies in character work, there are plenty of commercials, e-learning and explainer videos that need voices too. And Tamara has done just about every type of voice over job you can get.
With several years of experience under her belt, Tamara has been lucky enough to lend her voice to numerous video games featured on PC, Xbox, PS4 and more.
Some of her more notable roles include High School Sweetheart (Heroes of Newerth), Mission Control (Raw Data), Female Player Character (ARK: Survival Evolved) and Allison (MechRunner).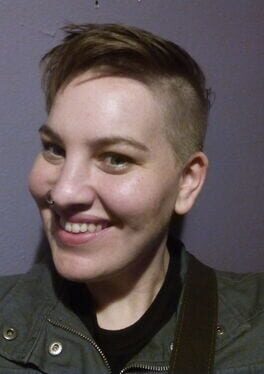 Born
Marysville, KS, United States
Currently living in
Newport Beach, CA, United States
Notable Roles
Background
Video games, Animation, Dubbing, Commercials, E-Learning, Telephony, IVR, Audio books, Promos
Theater and Acting training at Academy of Art
7 years at Voicetrax in San Francisco
BangZoom workshops with Tony Oliver
Skillset
British , US New York (New Jersey, Bronx, Brooklyn) , and US South West (Texas)
Child, Teen, Young Adult, and Middle Aged
---
I have access to a recording studio
Contact me directly for business inquiries
Contact my agent for business inquiries
Demo Reels
Voice Acting Roles ( 15 )
Last updated on