Dreamcast

Initial version
Dreamcast (Platform)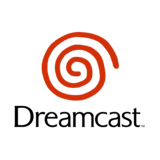 The Dreamcast is a home video game console released by Sega on November 27, 1998, in Japan, September 9, 1999, in North America, and October 14, 1999, in Europe. It was the first in the sixth generation of video game consoles, preceding Sony's PlayStation 2, Nintendo's GameCube, and Microsoft's Xbox. The Dreamcast was Sega's final home console, marking the end of the company's eighteen years in the console market.

In contrast to the expensive hardware of the unsuccessful Sega Saturn, the Dreamcast was designed to reduce costs with "off-the-shelf" components, including a Hitachi SH-4 CPU and an NEC PowerVR2 GPU. Released in Japan to a subdued reception, the Dreamcast enjoyed a successful U.S. launch backed by a large marketing campaign, but interest in the system steadily declined as Sony built hype for the upcoming PlayStation 2. Sales did not meet Sega's expectations despite several price cuts, and the company continued to incur significant financial losses. After a change in leadership, Sega discontinued the Dreamcast on March 31, 2001, withdrawing from the console business and restructuring itself as a third-party publisher. In total, 9.13 million Dreamcast units were sold worldwide.

Although the Dreamcast had a short lifespan and limited third-party support, reviewers have considered the console ahead of its time. Its library contains many games considered innovative, including Crazy Taxi, Jet Set Radio, Phantasy Star Online, and Shenmue, as well as high-quality ports from Sega's NAOMI arcade system board. The Dreamcast was also the first console to include a built-in modular modem for internet support and online play.
Release dates:
1999-9-9 (NA)
1998-11-27 (JP)
1999-11-30 (AU)
1999-10-14 (EU)
Manufacturer:
Developers:
| | | | |
| --- | --- | --- | --- |
| Operating System | Custom Windows CE with DirectX API and dynamic-link libraries | CPU | Hitachi SH4 32-bit RISC @ 200 MHz |
| Memory | 16 MB RAM, 8 MB video RAM, 2 MB audio RAM | Storage | 128K VMU |
| Graphics | 100 MHz PowerVR2, integrated with the system's ASIC | Sound | 67 MHz Yamaha AICA with 32-bit ARM7 RISC CPU core, 64 channels |
| Online service | SegaNet, GameSpy, Dreamarena | Output | VHF, Composite Video, S-Video, VGA, RF Modulator, RGB SCART |
| Supported Resolutions | 640x480, Progressive | Connectivity | 56K Modem, 100Mbit Broadband Adapter |
Games released on Dreamcast
Sorting
Rating
Title
Release Date
← Previous
1
2
3
4
...
10
11
12
13
Next →



← Previous
1
2
3
4
...
10
11
12
13
Next →