Mac

Jaguar
Mac (Platform)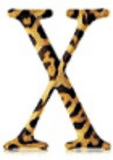 Mac OS X version 10.2 Jaguar is the third major release of Mac OS X, Apple's desktop and server operating system. The operating system was generally well received by most Mac users as a large step forward in the areas of stability, general speed enhancements, compatibility with other flavors of Unix and the lineup of both graphical and terminal applications available; however, many critics still claimed that significant user interface speed issues existed and that the operating system was still a big step down from Mac OS 9. Jaguar was the first Mac OS X release to publicly use its code name in marketing and advertisements, a practice that has continued in subsequent releases of the operating system.
Release dates:
2002-8-23 (EU)
Developers:
Games released on Mac
Sorting
Rating
Title
Release Date
← Previous
1
2
3
4
...
782
783
784
785
Next →
Aquaria
December 7th, 2007 (11 years ago)
Mac / iOS / Linux / PC (Microsoft Windows)
Just Shapes & Beats
May 31st, 2018 (a year ago)
Mac / Linux / PC (Microsoft Windows) / Nintendo Switch
Sid Meier's Civilization
January 1st, 1991 (28 years ago)
PlayStation / PC DOS / Mac / Amiga / Super Nintendo Entertainment System (SNES) / Atari ST/STE / PC (Microsoft Windows)
← Previous
1
2
3
4
...
782
783
784
785
Next →