Mac

Leopard
Mac (Platform)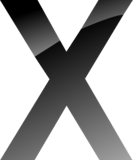 Mac OS X Leopard (version 10.5) is the sixth major release of Mac OS X, Apple's desktop and server operating system for Macintosh computers. Leopard is the final version of Mac OS X to support the PowerPC architecture as Snow Leopard functions solely on Intel based Macs. According to Apple, Leopard contains over 300 changes and enhancements over its predecessor, Mac OS X Tiger, covering core operating system components as well as included applications and developer tools. Leopard introduces a significantly revised desktop, with a redesigned Dock, Stacks, a semitransparent menu bar, and an updated Finder that incorporates the Cover Flow visual navigation interface first seen in iTunes. Other notable features include support for writing 64-bit graphical user interface applications, an automated backup utility called Time Machine, support for Spotlight searches across multiple machines, and the inclusion of Front Row and Photo Booth, which were previously included with only some Mac models.
Release dates:
2007-10-26 (WW)
Developers:
Introduction price:
129 USD
Games released on Mac
Sorting
Rating
Title
Release Date
← Previous
1
2
3
4
...
782
783
784
785
Next →
Aquaria
December 7th, 2007 (11 years ago)
Mac / iOS / Linux / PC (Microsoft Windows)
Just Shapes & Beats
May 31st, 2018 (a year ago)
Mac / Linux / PC (Microsoft Windows) / Nintendo Switch
Sid Meier's Civilization
January 1st, 1991 (28 years ago)
PlayStation / PC DOS / Mac / Amiga / Super Nintendo Entertainment System (SNES) / Atari ST/STE / PC (Microsoft Windows)
← Previous
1
2
3
4
...
782
783
784
785
Next →