Mac

Mavericks
Mac (Platform)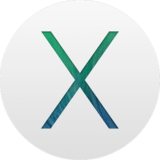 OS X Mavericks (version 10.9) is the tenth major release of OS X, Apple Inc.'s desktop and server operating system for Macintosh computers. It was released as a free update. The update emphasized battery life, Finder improvements, other improvements for power users, and continued iCloud integration, as well as bringing more of Apple's iOS apps to OS X. Mavericks, which was named for the surfing location in California, was the first in the series of OS X releases named for places in Apple's home state; earlier releases used the names of big cats.
Release dates:
2013-10-22 (WW)
Developers:
Games released on Mac
Sorting
Rating
Title
Release Date
← Previous
1
2
3
4
...
781
782
783
784
Next →
Aquaria
December 7th, 2007 (11 years ago)
Mac / iOS / Linux / PC (Microsoft Windows)
Just Shapes & Beats
May 31st, 2018 (a year ago)
Mac / Linux / PC (Microsoft Windows) / Nintendo Switch
Sid Meier's Civilization
January 1st, 1991 (28 years ago)
PlayStation / PC DOS / Mac / Amiga / Super Nintendo Entertainment System (SNES) / Atari ST/STE / PC (Microsoft Windows)
← Previous
1
2
3
4
...
781
782
783
784
Next →