Mac

Tiger
Mac (Platform)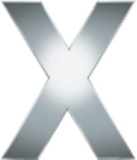 Mac OS X v10.4 Tiger is the fifth major release of Mac OS X, Apple's desktop and server operating system for Mac computers. Some of the new features included a fast searching system called Spotlight, a new version of the Safari web browser, Dashboard, a new 'Unified' theme, and improved support for 64-bit addressing on Power Mac G5s. Tiger shocked executives at Microsoft by offering a number of features, such as fast file searching and improved graphics processing, that Microsoft had spent several years struggling to add to Windows with acceptable performance. Apple announced a transition to Intel x86 processors during Tiger's lifetime, making it the first Apple operating system to work on Apple–Intel architecture machines.
Release dates:
2005-4-29 (WW)
Developers:
Introduction price:
129 USD
Games released on Mac
Sorting
Rating
Title
Release Date
← Previous
1
2
3
4
...
781
782
783
784
Next →
Aquaria
December 7th, 2007 (11 years ago)
Mac / iOS / Linux / PC (Microsoft Windows)
Just Shapes & Beats
May 31st, 2018 (a year ago)
Mac / Linux / PC (Microsoft Windows) / Nintendo Switch
Sid Meier's Civilization
January 1st, 1991 (28 years ago)
PlayStation / PC DOS / Mac / Amiga / Super Nintendo Entertainment System (SNES) / Atari ST/STE / PC (Microsoft Windows)
← Previous
1
2
3
4
...
781
782
783
784
Next →