PlayStation Vita
PlayStation Vita (Platform)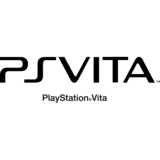 PlayStation Vita's design was created to meld the experience of big budget, dedicated video game platforms with the then up-and-coming trend of mobile gaming through smart phones and tablets. However, in the year after the device's successful launch, sales of the hardware and its bigger budget games stalled, threatening to end its lifespan. A concentrated effort to attract smaller, indie developers in the West, combined with strong support from mid-level Japanese companies, helped keep the platform afloat. While this led to less diversity in its game library, it did garner strong support in Japanese-developed role-playing video games and visual novels alongside a wealth of Western-developed indie games, leading it to become a moderate seller in Japan, and build a smaller, yet passionate userbase in the West. In the platform's later years, Sony also promoted its ability to work in conjunction with its other gaming products, notably the ability to play PlayStation 4 games on it through the process of Remote Play, similar to the Wii U's function of Off-TV Play.
Release dates:
2015-3-20 (CH)
2012-2-23 (AU)
2012-2-15 (NA)
2011-12-17 (JP)
2012-2-22 (EU)
Manufacturer:
Introduction price:
249
249
230
350
24980
| | | | |
| --- | --- | --- | --- |
| Operating System | PlayStation Vita system software | CPU | ARM Cortex-A9 MPCore |
| Memory | 512 MB RAM, 128 MB VRAM | Storage | PlayStation Vita Memory Card (4GB, 8GB, 16GB, 32GB, 64GB) |
| Graphics | PowerVR SGX543MP4+ | Sound | Stereo speakers, 3.5 mm headphone jack, Bluetooth 2.1 + EDR |
| Online service | PlayStation Network | Output | |
| Supported Resolutions | 960 x 544 | Connectivity | IEEE 802.11 b/g/n Wi-Fi, 3G (3G model only), Bluetooth 2.1+EDR |
Other versions

The revised model, officially called the PCH-2000 series and commonly referred to as the PS Vita Slim, is 20% thinner and 15% lighter compared to the original model. While it largely maintains the...

PlayStation TV (abbreviated to PS TV), known in Japan and other parts of Asia as the PlayStation Vita TV or PS Vita TV, is a microconsole, and a non-handheld variant of the PlayStation Vita. ...
Games released on PlayStation Vita