Xbox Series X|S

Xbox Series X
Xbox Series X|S (Platform)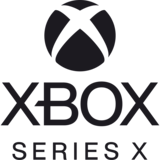 Xbox Series X is Microsoft's most powerful console ever, powered by their custom designed processor leveraging AMD's latest Zen 2 and RDNA 2 architectures. The new system on a chip (SOC) has been built from the ground up for speed and performance, with 12 teraflops of processing power and with compatibility in mind for four generations of games.

Compared to the previous generation, Xbox Series X represents a superior balance of power and speed in console design, advancing on all technological fronts to delivering amazing, dynamic, living worlds and minimize any aspects that can take you out of the experience.

- Next Generation Custom Processor: Xbox Series X is our most powerful console ever powered by our custom designed processor leveraging AMD's latest Zen 2 and RDNA 2 architectures. Delivering four times the processing power of an Xbox One and enabling developers to leverage 12 TFLOPS of GPU (Graphics Processing Unit) performance – twice that of an Xbox One X and more than eight times the original Xbox One. Xbox Series X delivers a true generational leap in processing and graphics power with cutting edge techniques resulting in higher framerates, larger, more sophisticated game worlds, and an immersive experience unlike anything seen in console gaming.

Variable Rate Shading (VRS): Our patented form of VRS empowers developers to more efficiently utilize the full power of the Xbox Series X. Rather than spending GPU cycles uniformly to every single pixel on the screen, they can prioritize individual effects on specific game characters or important environmental objects. This technique results in more stable frame rates and higher resolution, with no impact on the final image quality.

- Hardware-accelerated DirectX Raytracing: You can expect more dynamic and realistic environments powered by hardware-accelerated DirectX Raytracing – a first for console gaming. This means true-to-life lighting, accurate reflections and realistic acoustics in real time as you explore the game world.
Release dates:
2020-12-1 (WW)
Manufacturer:
Developers:
| | | | |
| --- | --- | --- | --- |
| Operating System | | CPU | 8x Cores @ 3.8 GHz (3.6 GHz w/ SMT) Custom Zen 2 CPU |
| Memory | 16 GB GDDR6 w/ 320b bus | Storage | 1TB Custom NVME SSD |
| Graphics | 12 TFLOPS, 52 CUs @ 1.825 GHz Custom RDNA 2 GPU | Sound | |
| Online service | Xbox Live | Output | HDMI 2.1 output port, three USB 3.2 ports, one networking port, an expanded storage slot and a power input port |
| Supported Resolutions | 4k 60fps up to 120fps, support for Variable Refresh Rate (VRR), 8K capability | Connectivity | |
Other versions

Xbox Series S delivers the same next generation speed and performance that define Xbox Series X. It is similar in CPU and has the identical I/O performance as Xbox Series X, making it easier for...
Games released on Xbox Series X|S
Sorting
Rating
Title
Release Date
← Previous
1
2
3
4
...
21
22
23
24
Next →








← Previous
1
2
3
4
...
21
22
23
24
Next →